Ugly Chocolate Chip Cookies aka I Need to Work on the Names of my Recipes
My husband and I do a bit of traveling – we're at the age when all of our friends are getting married. I used to be a terrible traveler. At takeoff JPK would say, "It's like every time is the first time with you," as I dug my nails into his arm. To pacify my nerves I would spend my future children's college tuition on airport food and magazines. I would eat junk the entire flight and show up to my destination feeling terrible, unable to fit my feet into my shoes. One flight, as I was sucking down licorice and a root beer (breakfast of champions), I read that oatmeal, bananas, and chocolate can make a person happy. I think I read it in Us Weekly, so it's true.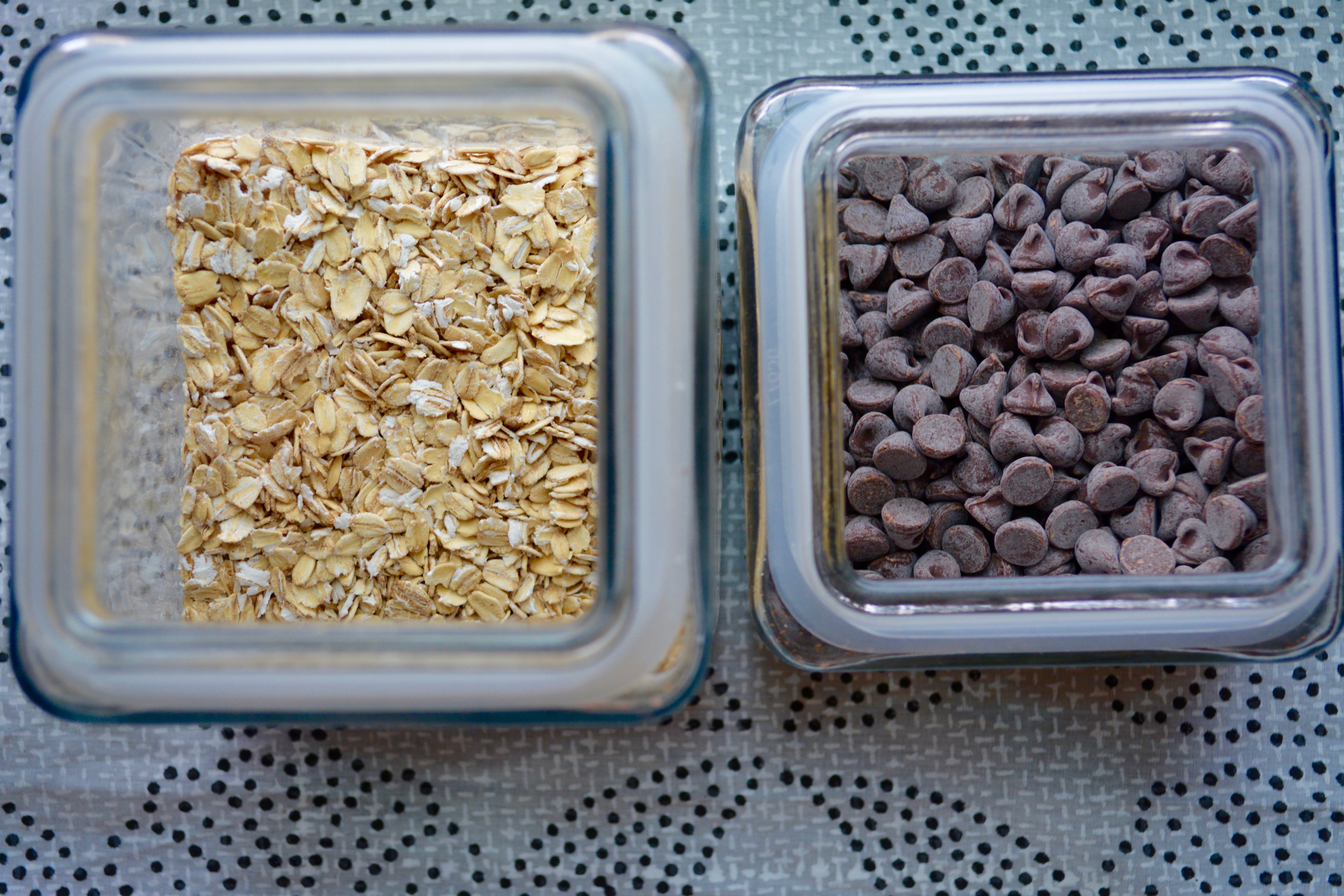 Flying is a lot easier for me now, and with that I unfortunately lost my license to constantly eat junk. Now I still eat the entire flight, but I try to pack a few healthier things from home. (You guys, one time I forgot I had a potato in my bag and got screened at my destination. Luckily I made it through, but my potato remains in Mexico. Just had to call myself out before a family member did in the comments.)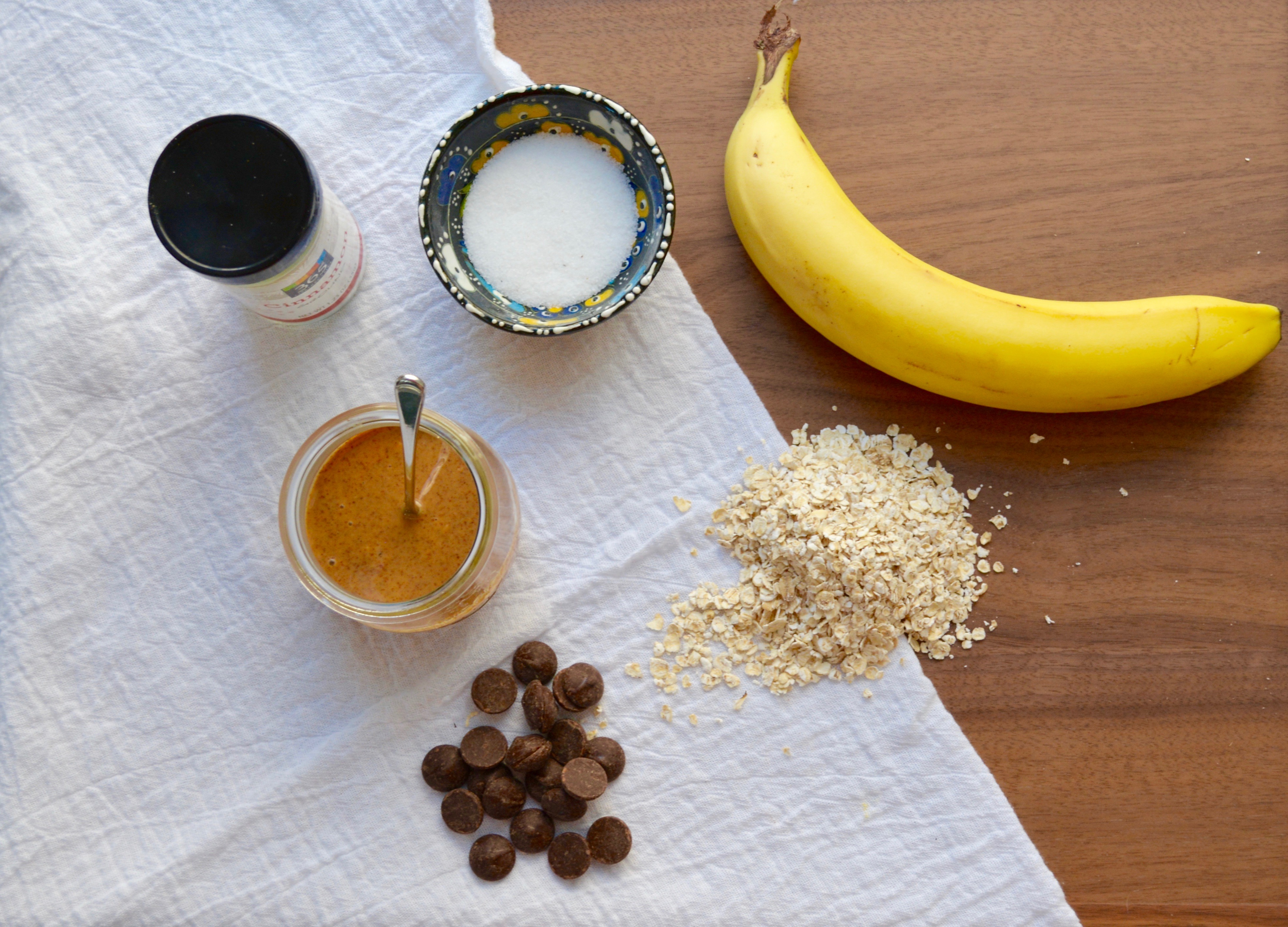 My Ugly Chocolate Chip Cookies are a staple for our trips. I'll often double the batch so that we'll have enough for a few on the flight and snacks in the hotel room. These guys are delicious, sweet, satisfying, and ugly as sin. If you don't want to eat chocolate for breakfast you can easily swap out the chocolate chips for blueberries. Let me know what other additions you think of!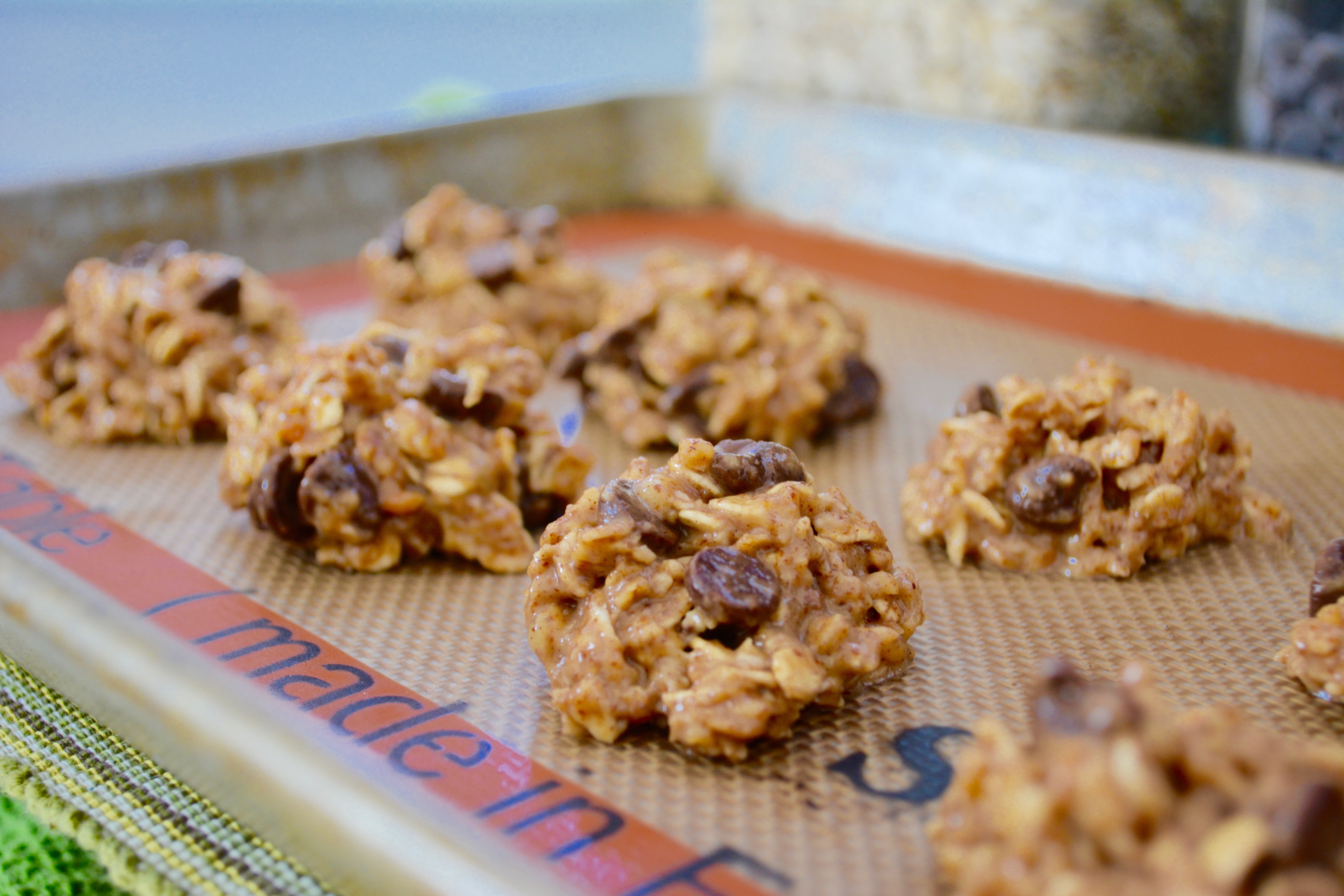 Tip: If I don't have a ripe banana, I'll set the oven on 350° and put it in there with the peel for about 10-15 minutes or until the peel is brown. It doesn't get as sweet as a ripe banana, but it gets to the right consistency.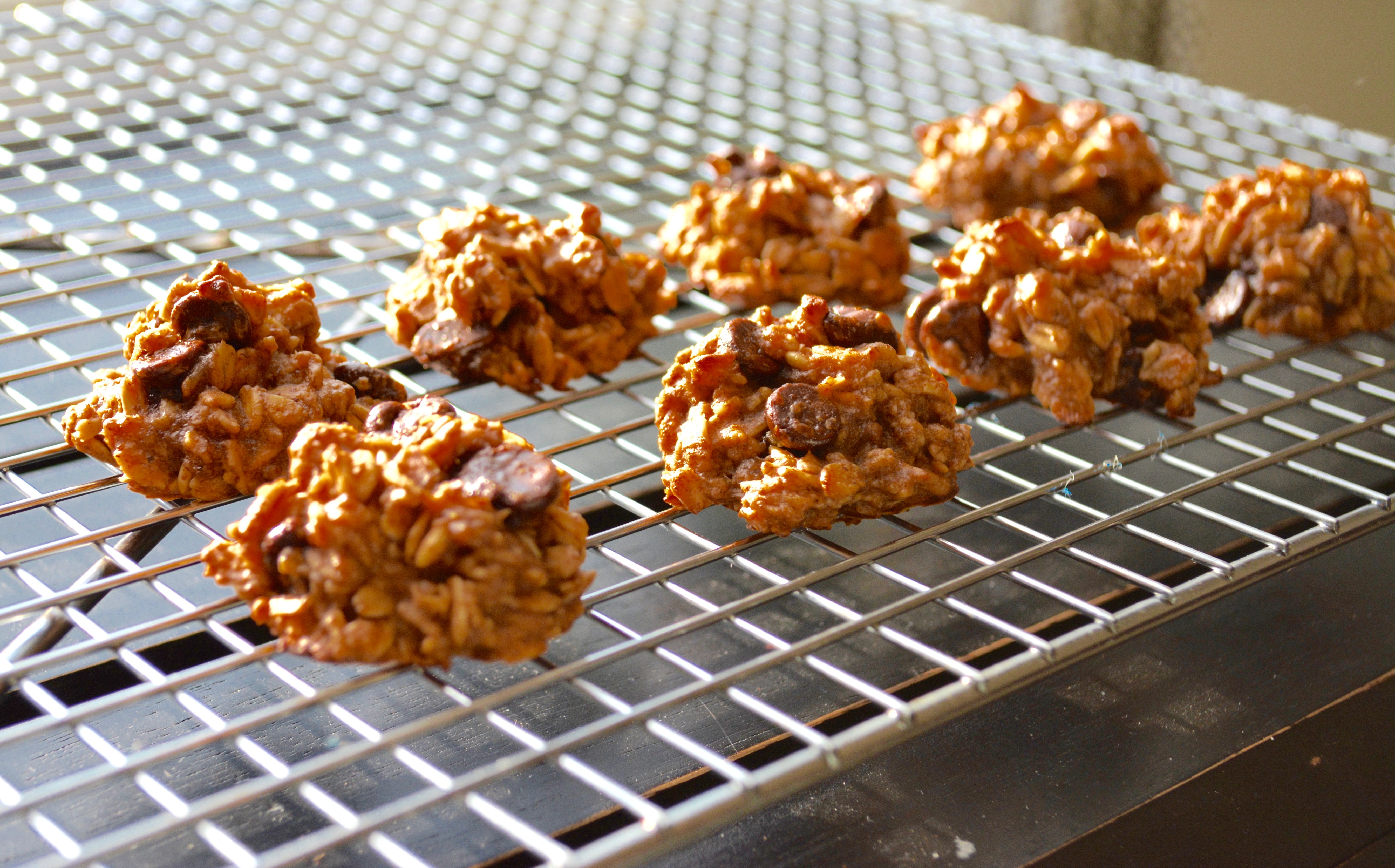 Ugly Chocolate Chip Cookies
12 cookies
1 ripe banana
1/2 cup rolled oats – I use Bob's Red Mill
2 tablespoons nut butter – I use almond – the drippier the better
1/4 teaspoon cinnamon
a pinch salt
1/4 cup chocolate chips
Directions:
Preheat the oven to 350° and line a baking sheet with parchment paper or a Silpat.
In a medium mixing bowl, mash the banana.
Add the oats, nut butter, cinnamon, and salt to the mashed banana. Stir until well incorporated.
Add the chocolate chips to the mixture and stir.
Scoop and shape the batter into the size of about a tablespoon and place onto the baking sheet.
Bake for 10-12 minutes
Cool and transfer to baking rack and enjoy!
Question: What are your favorite travel snacks?