Wild Rice Arugula Salad
AKA – A vegan is coming to dinner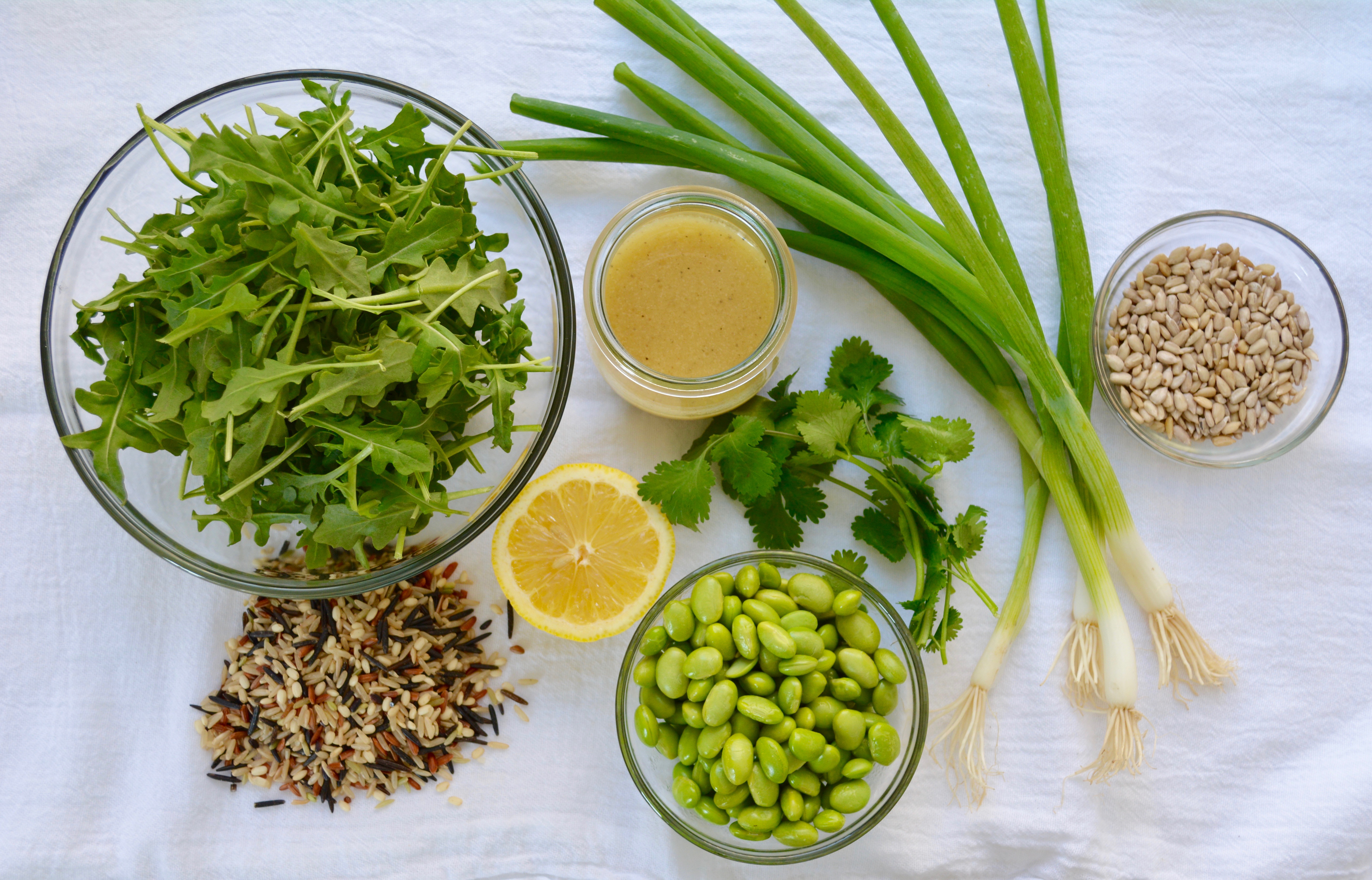 A dear friend of mine called me last week in a panic – a vegan was coming to dinner. Gasp! What should she feed her? Is pasta vegan? What IS vegan? After I stopped laughing (with her, not at – I thought it was refreshing for her to be so concerned about someone's diet), I told her that feeding a vegan is not as overwhelming as you may think. While I don't consider myself a vegan, I do cook mostly vegan or food that can easily be made vegan.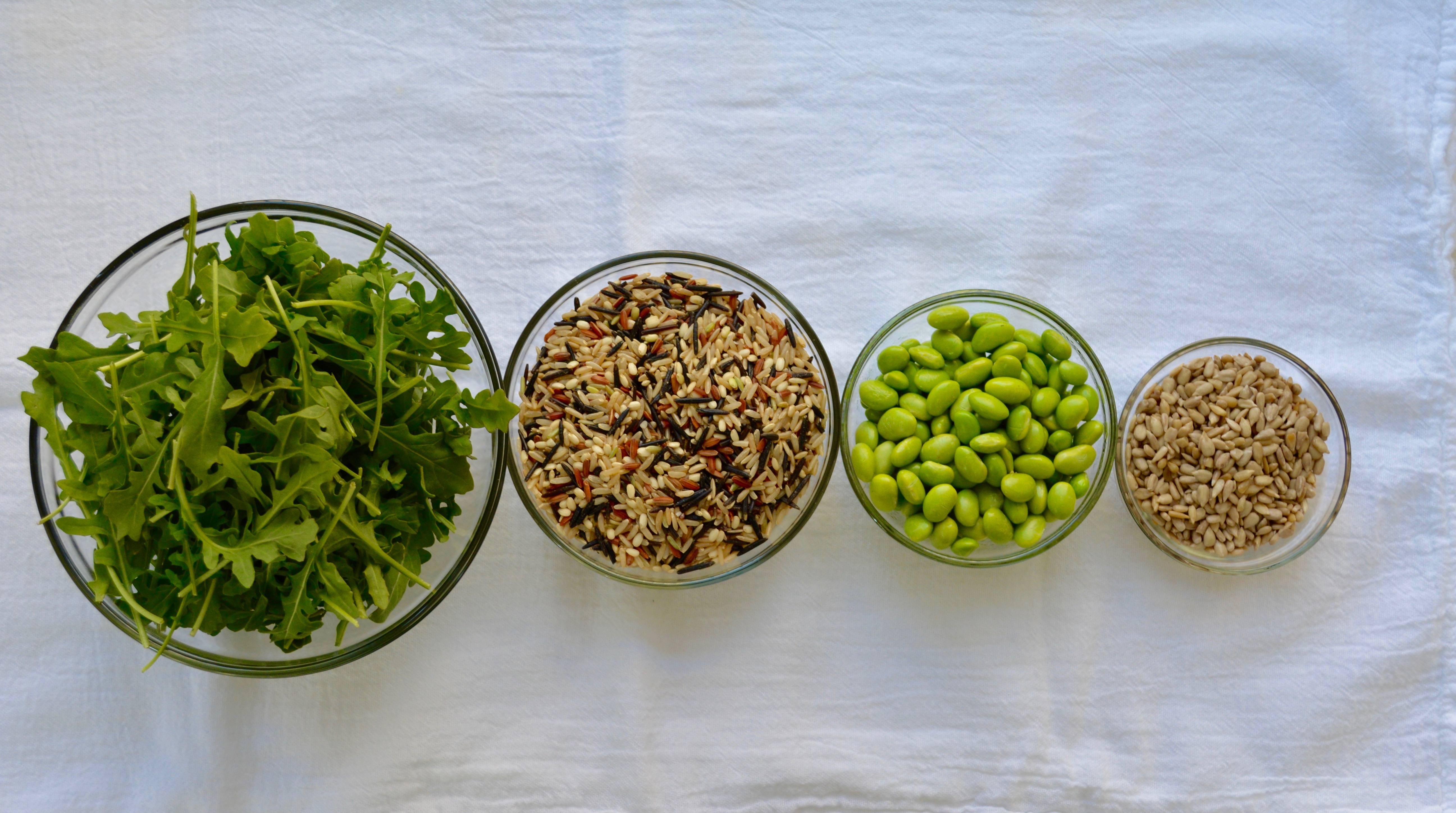 Okay the word vegan has officially been used too many times in this post and it's weirding me out.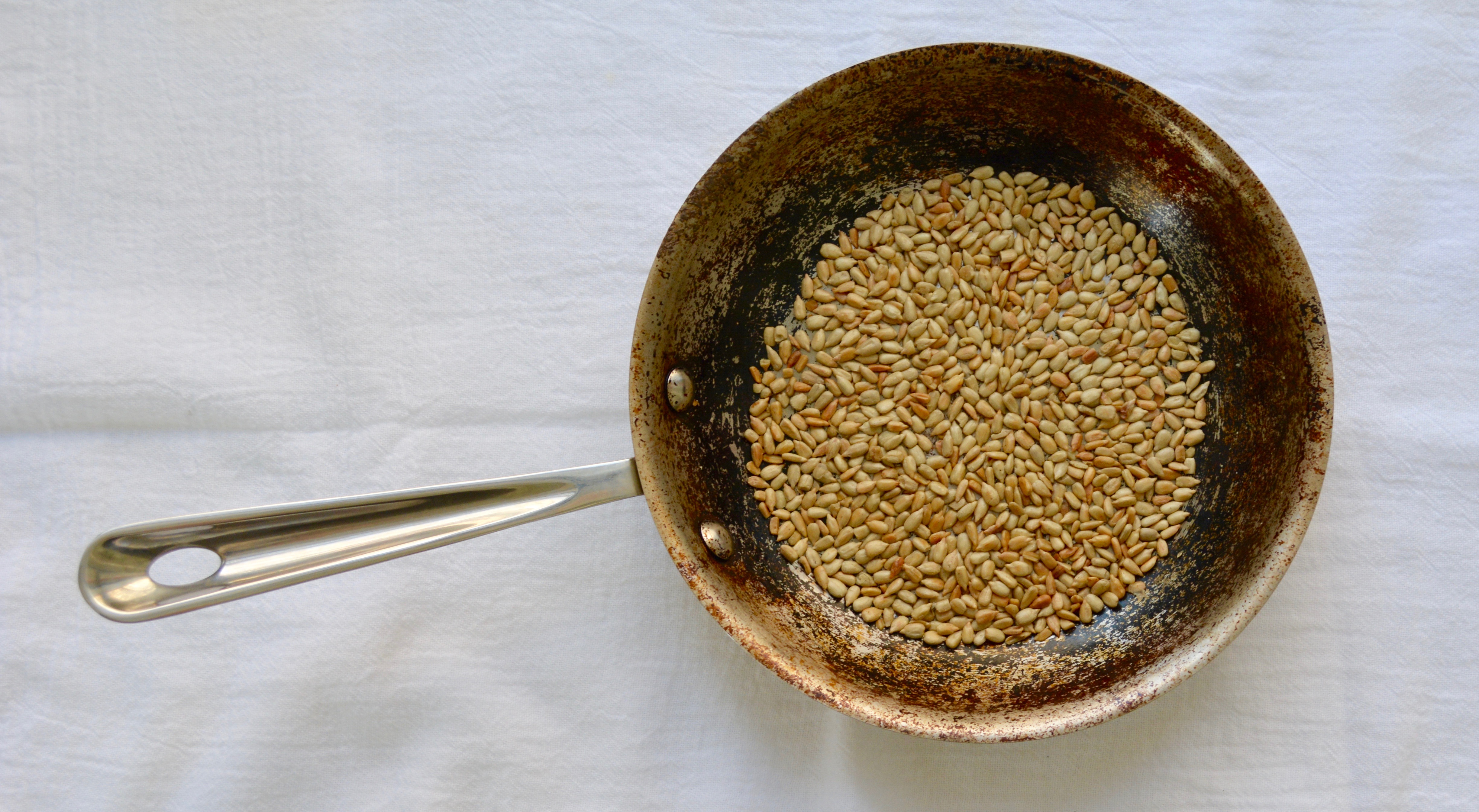 I said I had the perfect recipe for her. It was fresh, easy, and great for any type of eater. This can be a side dish or an entrée if you add a simple protein to it. I served it with tempeh that I dredged in flour and pan-fried.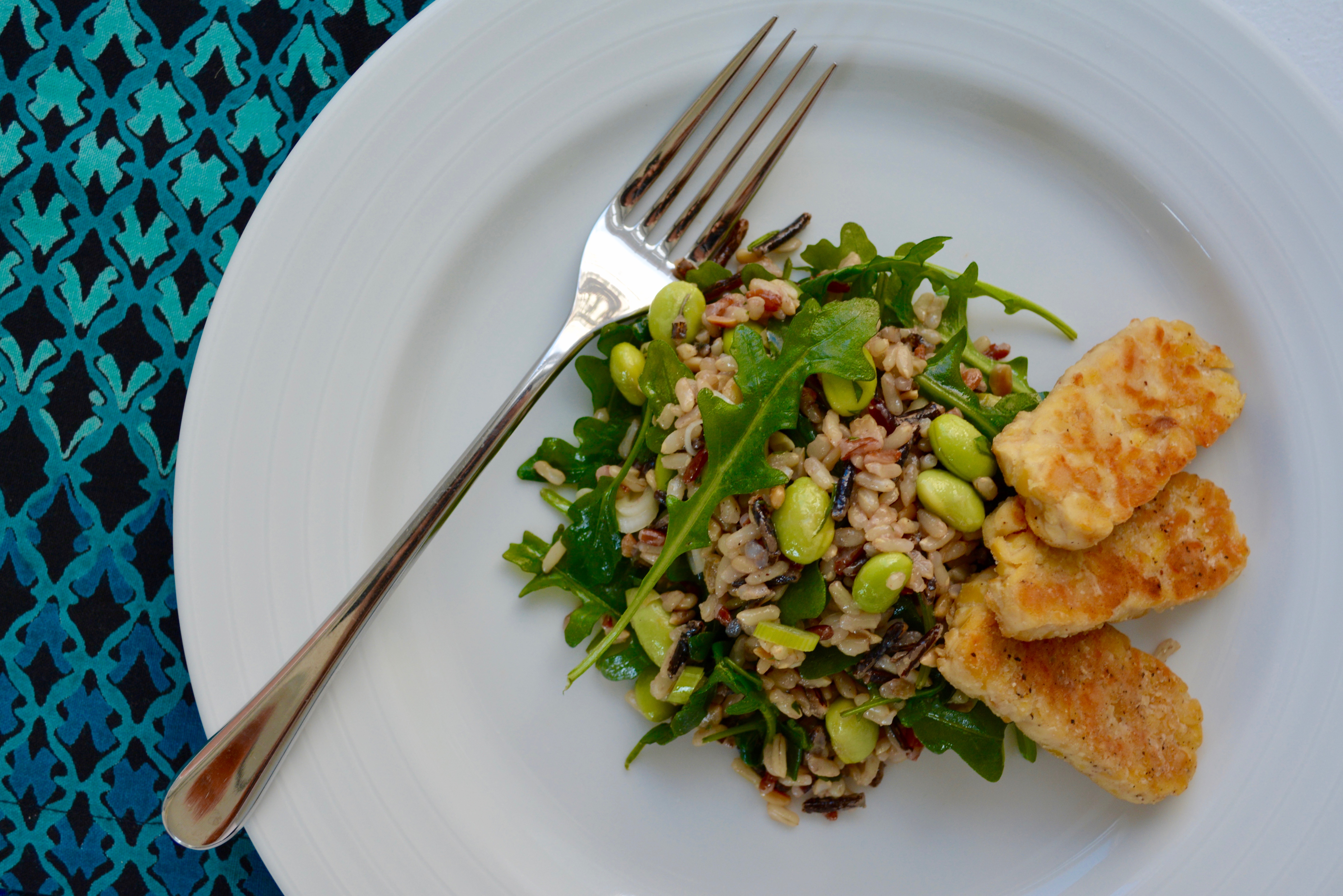 Most people who eat v… a plant based diet and visiting for dinner are thrilled that their food choices are even being taken into consideration. There are plenty of times that I have shamelessly brought box of veggie burgers to a cookout. (Side note: Anyone know how much folic acid is in a veggie burger?)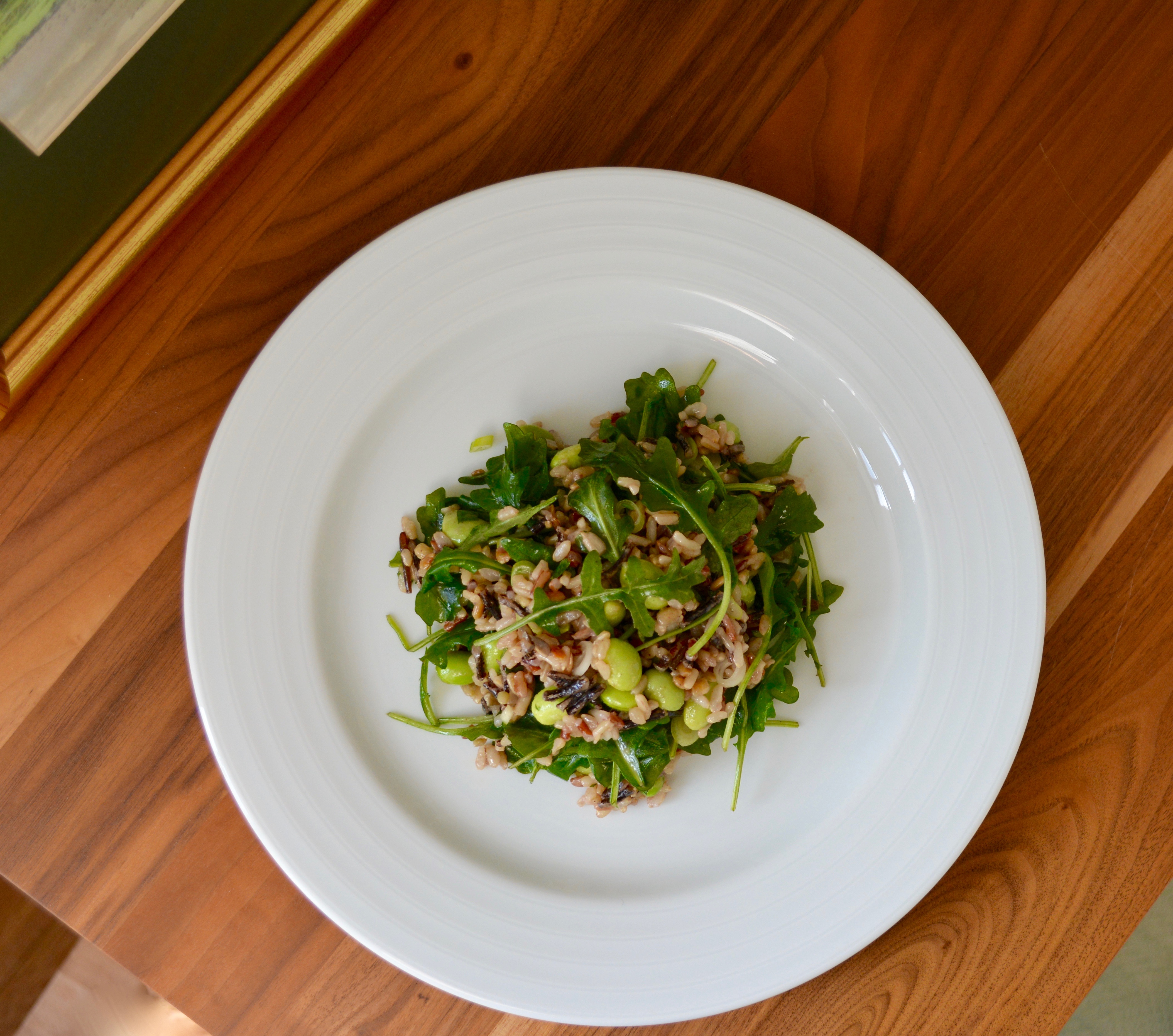 Wild Rice Arugula Salad
Serves 4
Ingredients
1 cup of wild blend rice – I used Lundberg
¼ cup of raw sunflower seeds
1 cup of shelled edamame, thawed
4 scallions, sliced thinly
2 ½ – 3 ounces of baby arugula – I used half a package of Olivia's Organics
¼ cup cilantro, chopped
2/3 cup olive oil
Juice of a lemon – about 1/3 cup
1 teaspoon of maple syrup
1 teaspoon of Dijon mustard
¼ teaspoon of salt, plus more to season
¼ teaspoon of pepper
Directions:
Make rice: Boil 2 cups of water, add rice and simmer on low with the cover on for about 20-25 minutes, or until rice is tender. Strain off any water and fluff with a fork. Spread the rice out on a cookie sheet to allow it to come to room temperature.
In a small pan over low heat, toast sunflower seeds for about 5-7 minutes until they become fragrant and browned.
In a large bowl add cooked rice, toasted sunflower seeds, edamame, scallions, arugula, and cilantro.
Make dressing: Combine olive oil, lemon, maple syrup, mustard, salt, and pepper. Mix until it is becomes emulsified. I recommend making the dressing in a jar so you can shake it until it is blended.
Add dressing to bowl and toss salad. Season with salt and pepper and garnish with cilantro.
Question: Have you ever had a guest come for dinner and were stumped on what to serve?