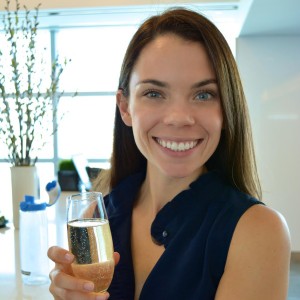 Hi, I'm Maribeth Mulready and welcome to Chef Maribeth. I'm a health supportive chef based out of Des Moines. I am a graduate of Natural Gourmet Institute's chef training program and I focus on plant-based cuisine, and of course occasional indulgences – by occasional I mean daily. I just have to have dessert every night.
I grew up in Connecticut and moved to New York when I was 18. I spent 12 years in New York and primarily worked as a school counselor. One thing led to another and I eventually decided to go to chef's training. I continued my work as a counselor, but had several doors open to me post cooking school. There is a strong link between food and decision making, which is where my background in counseling comes in. As mentioned here and there in my posts, when I eat a certain way, I'll often stop what I'm doing and ask myself why I'm choosing to eat something. Is it because I'm stressed out, anxious, excited, or because I'm rushing and this is the easiest food for me to grab? I try to eat with intention and I encourage you to do the same.
I now live in Des Moines, Iowa (it's a cool city, I promise!) and I started this blog for a few reasons – Friends and family often ask me for meal ideas and I thought this would be the best way to organize those recipes. I also wanted to expand my creativity in the food world. And finally I wanted to become famous by writing a food blog. By the way – I think I'm a comedian (my husband doesn't), so I hope you can laugh with me and at me throughout my kitchen adventures.
 I am available to hire for cooking lessons, parties, and as a personal chef. Feel free to email me at ChefMaribeth(at)gmail(dot)com or head over to my contact page.