Two Quick Recipes
aka Autumn Denial
This summer has been a big one and I apologize to my blog for my neglect. The season brought on a lot of adventures and a lot of change. I have a hard time saying goodbye to summer. So please put away your scarves and your pumpkin spiced everything.
It's still summer.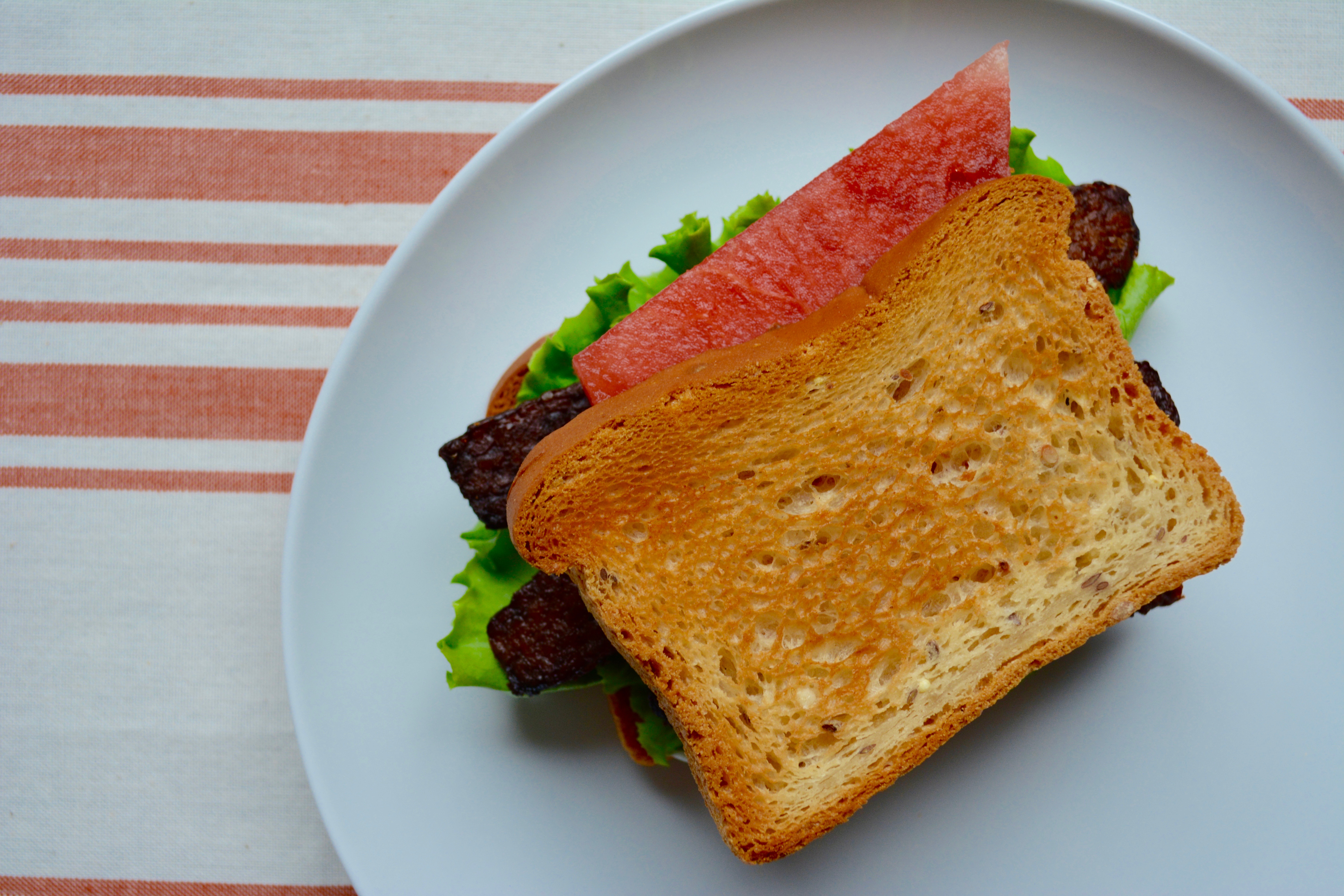 I have two simple recipes for you today. The first one is hard to call a recipe because it's just putting together a sandwich. We call it a BL Dubs – (Tempeh) Bacon, Lettuce, and Watermelon. Don't knock it 'til you try it. When my husband and I have this for dinner we have a rule not to look at each other. Between every bite we mumble, "This is so good." It's quite messy, but so worth it.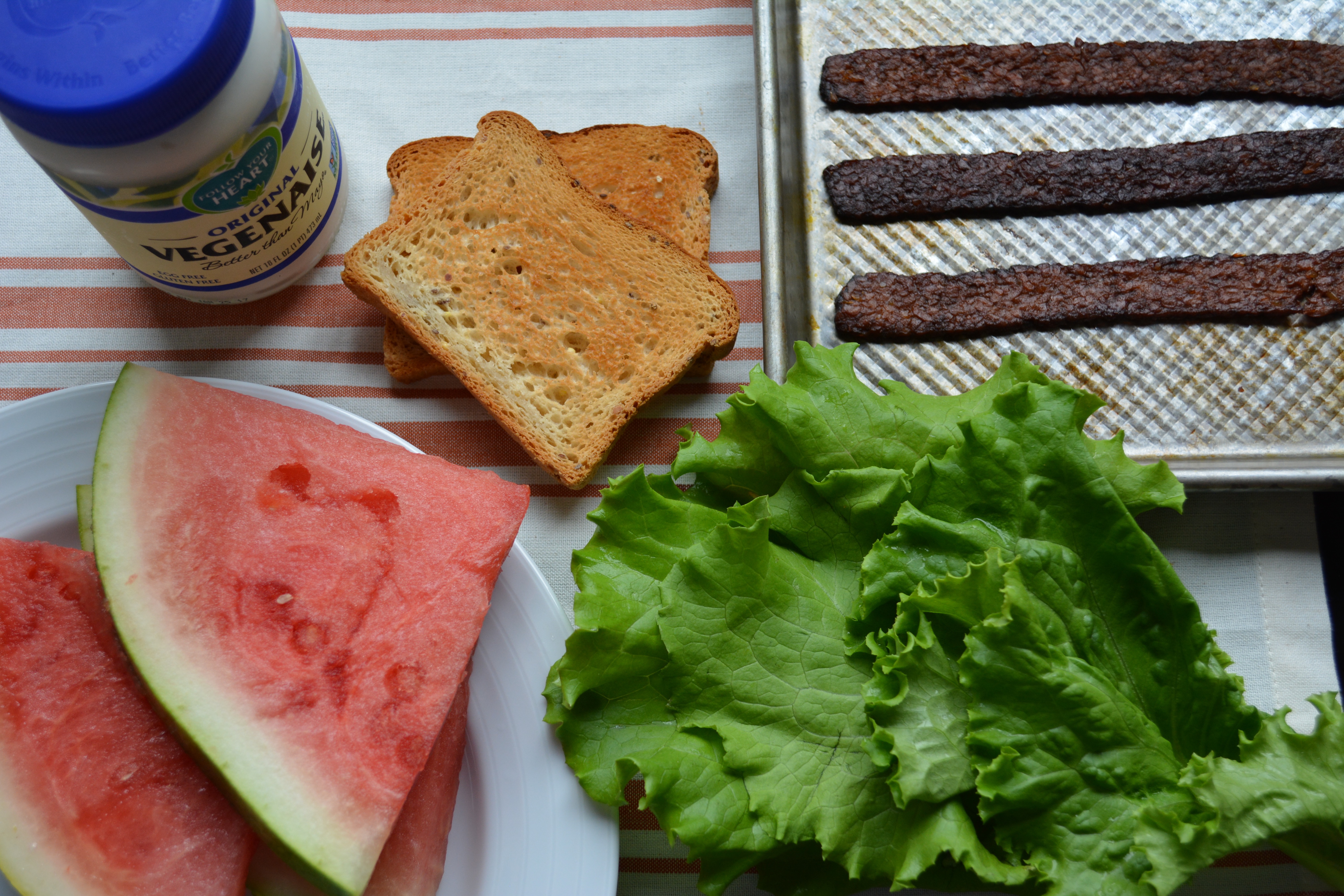 The second recipe, Blueberry Peach Crisp, made several appearances throughout the summer because it was SO extremely easy to put together for a quick and satisfying dessert. It keeps well in the refrigerator and can be made ahead of time. For an extra touch I added whipped cream by skimming off the top of chilled coconut milk (from a can) and mixed it in the blender with a few tablespoons of maple syrup and a little vanilla. Of course ice cream is another option, but I've also had this for breakfast on occasion with yogurt.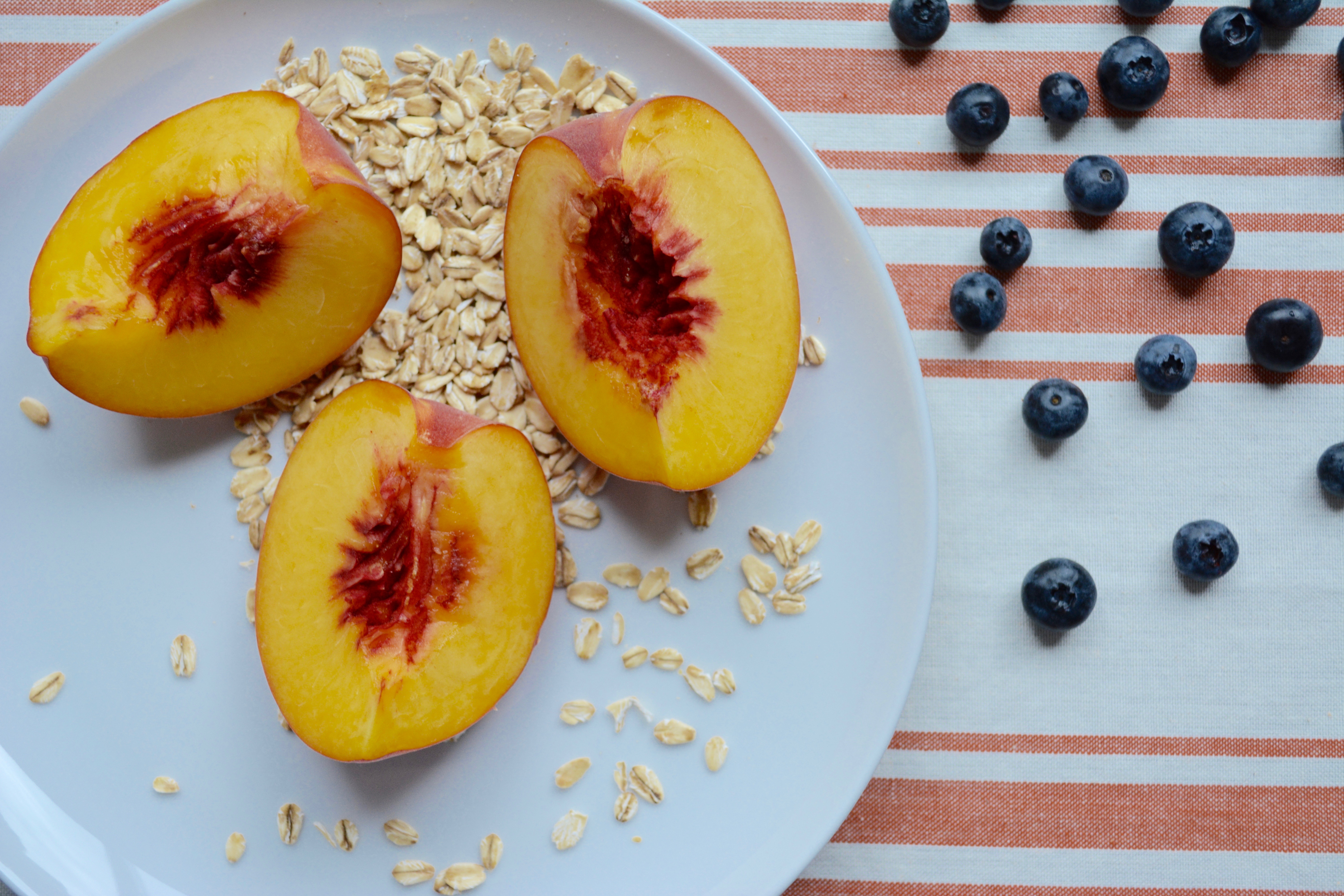 This crisp is extremely easy to adapt. You may want it sweeter, less oats, a different flour, or more butter. I encourage you to play around with it. I'm excited to try this with different seasonal fruits.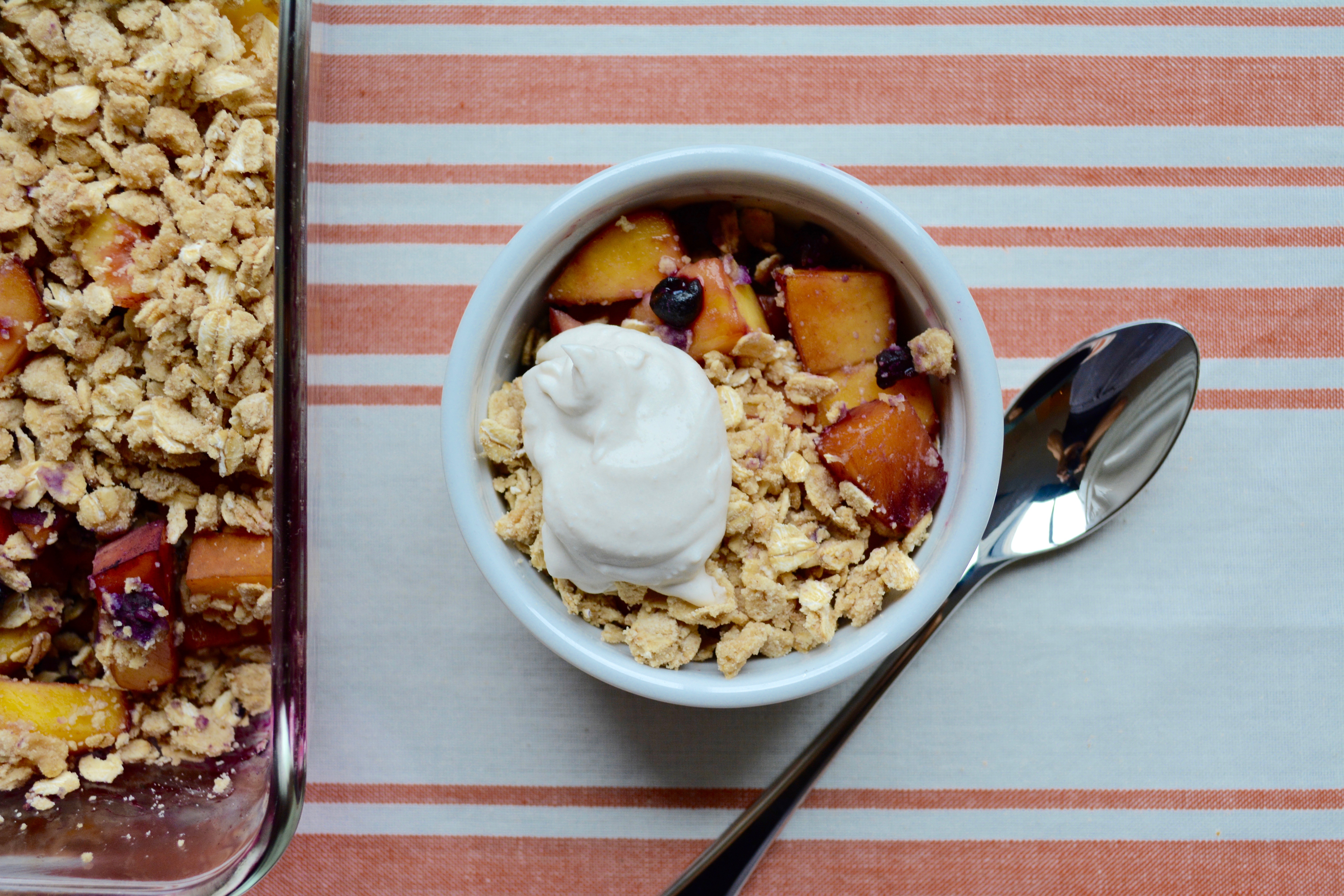 I hope you enjoy the end of the summer produce with these two recipes.
BL Dubs
(for one sandwich)
Ingredients:
3 pieces of tempeh bacon – Lightlife Fakin' Bacon is my favorite
1 tablespoon of olive oil
2 pieces of bread, toasted
Vegenaise
1 piece of lettuce
1 slice of watermelon, about ¼" slice with rind cut off
Directions:
Preheat the oven to 350° and line a baking sheet with parchment paper. Place your tempeh bacon on the sheet in rows. Baste the pieces on both sides with olive oil using a pastry bush. Bake for 8 minutes, turn, bake for another 8 minutes, or until crispy. Cut pieces of bacon so that they are able to fit on the sandwich.
Spread as much Vegenaise as your heart desires onto the toast. (Vegenaise is so much better than the mayonnaise from a jar.)
Assemble the rest of the ingredients on the bread.
Blueberry Peach Crisp
(serves 6)
Ingredients:
1 cup of frozen blueberries
4 large peaches, medium dice
2 cups of rolled oats
¾ cup of rice flour
¼ cup of Earth Balance (or butter), melted
½ cup of maple syrup
2 teaspoons of vanilla
½ teaspoon of cinnamon
¼ teaspoon of salt
Directions:
Preheat the oven to 350°
In an 8"x8" pan combine the blueberries and diced peaches.
In a medium mixing bowl combine the remaining ingredients until they are well blended. Layer on top of the fruit.
Bake for 16-18 minutes, or until the top has browned and the center is warm.
Tip: An easy way to tell if it's warm is to stick a fork in the middle for 5 second and when you take it out place the prongs on your hand. If it's warm, the entire crisp is warm.
Question: What food was the highlight of your summer? Mine was a chocolate croissant from a bakery in Paris. Heart eyes emoji.