Vegan Poke Bowl
(AKA A Very Inauthentic Poke Bowl, but Delicious)
Hello? Remember me? I took a long hiatus after not feeling very well for many weeks. Even Instagram was checking in on me, reminding me to post or even just check my account. I could have written about what I was cooking, but my meals often looked like this…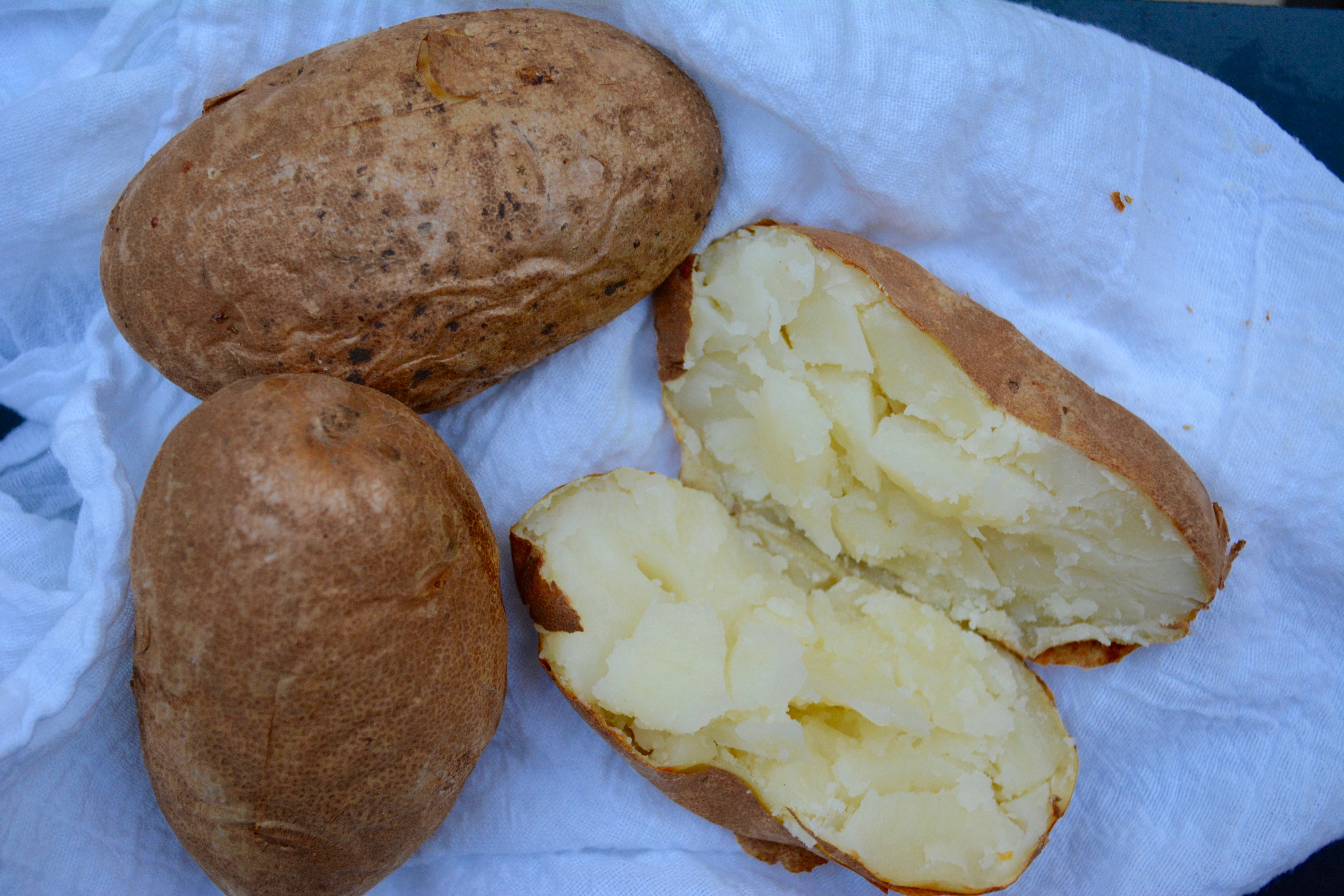 or this…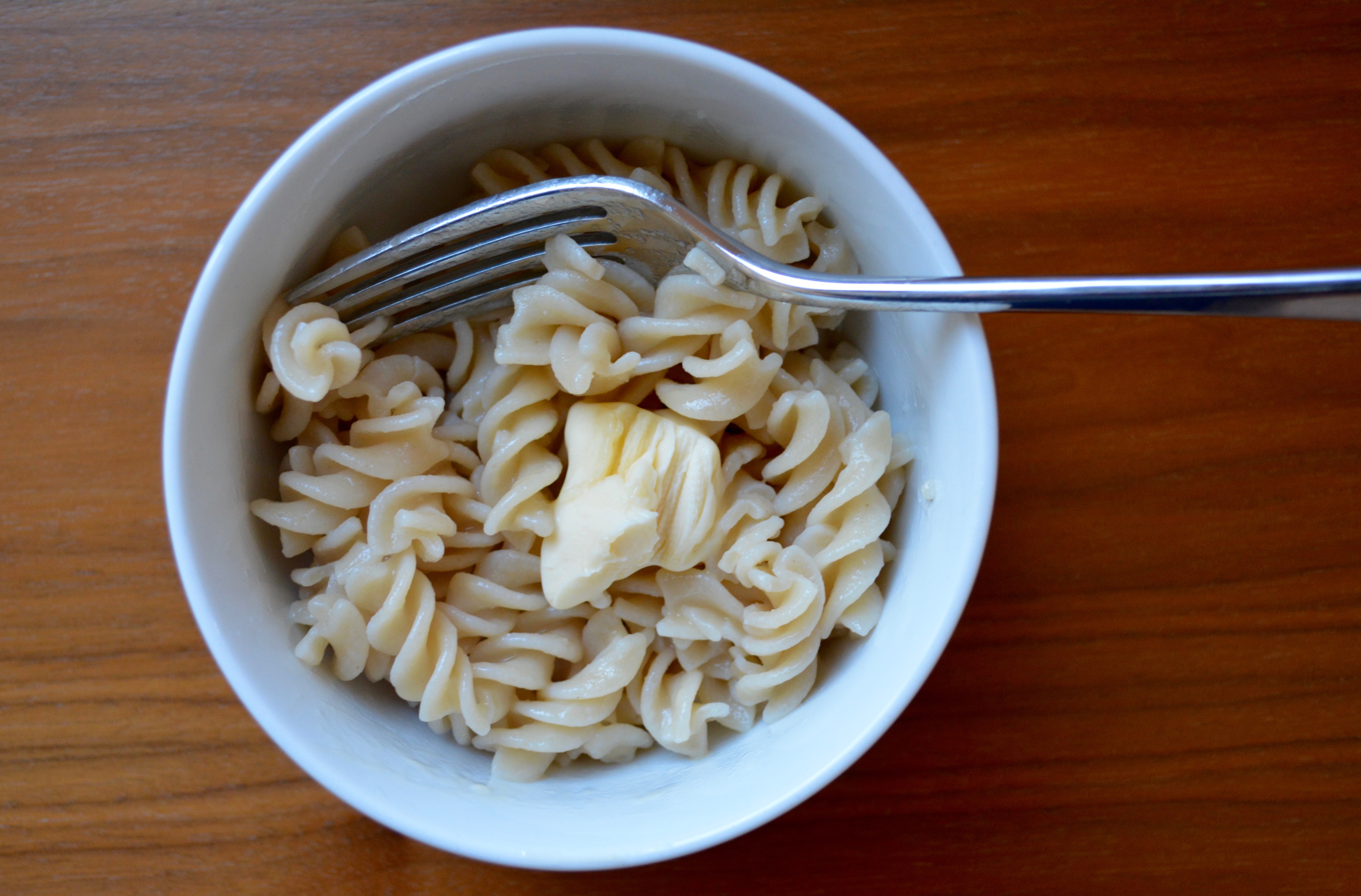 or this…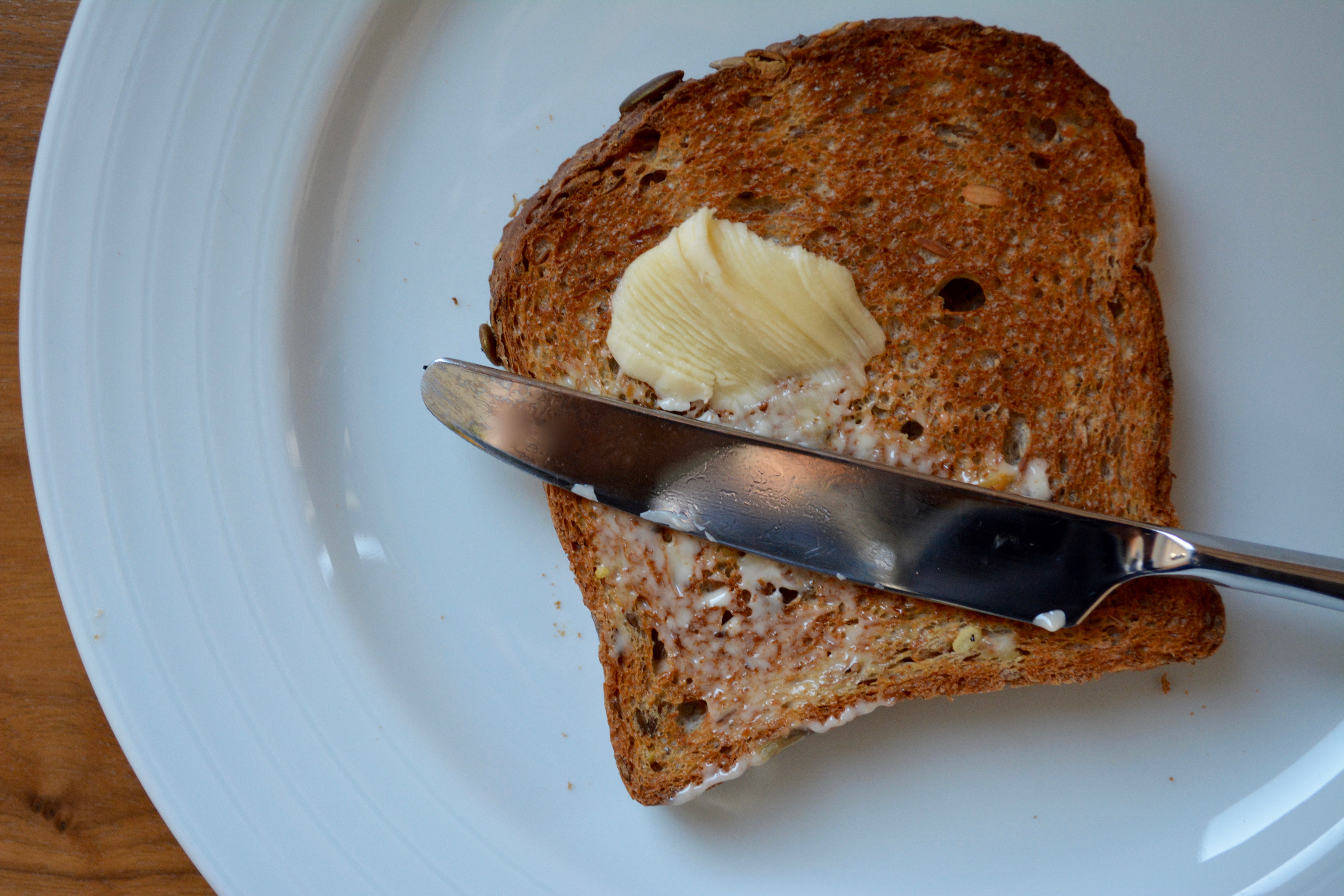 Or basically just a tub of Earth Balance.
What makes me the most disappointed about not being able to eat my normal diet is missing out on seasonal foods. I would say it's really one of the only ways I "live in the moment." I try to really enjoy the seasonal fruits and veggies, and maybe hold onto them a little longer than the season recommends. So is that the opposite of living in the moment? I don't know and don't necessarily care, but I'm just happy that I can still occasionally find a good watermelon these days.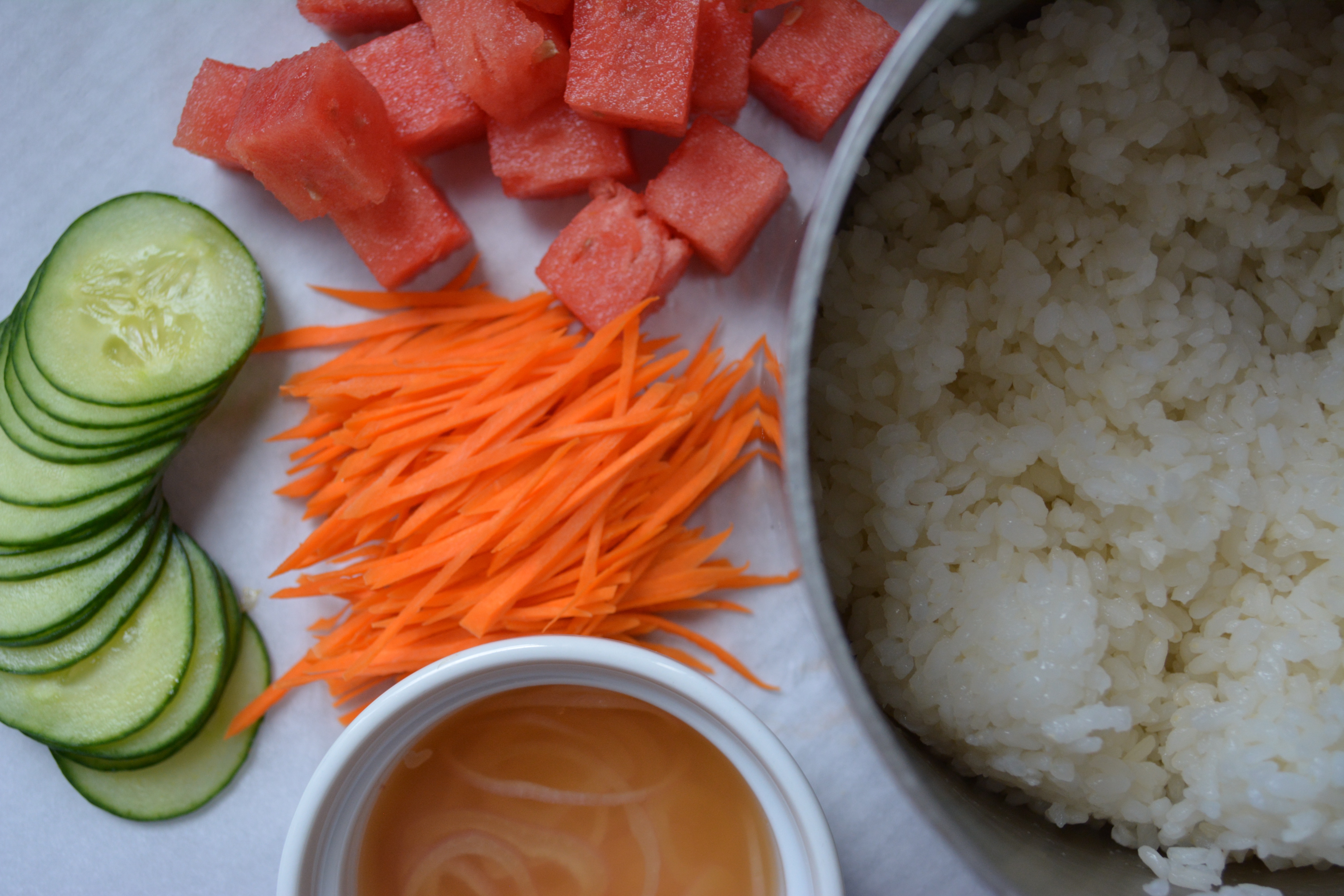 Notes:
Sushi Rice – Traditional sushi rice calls for rice vinegar and sugar. I didn't have any on hand, but I added a touch of apple cider vinegar to see what flavors it brought out. Since this bowl has so many flavors happening, I don't think the vinegar and sugar would be missed if omitted. This site was helpful.
I always forget about pickling shallots – they're so good! I reduced this recipe by half and used a shallot instead of an onion.
Baked tofu – I did a repeat from my Ramen Bowl.
Sauce – the sauce doesn't have to follow the recipe below exactly. It's one of those – add a little of this and that to your liking. This is just a basic version.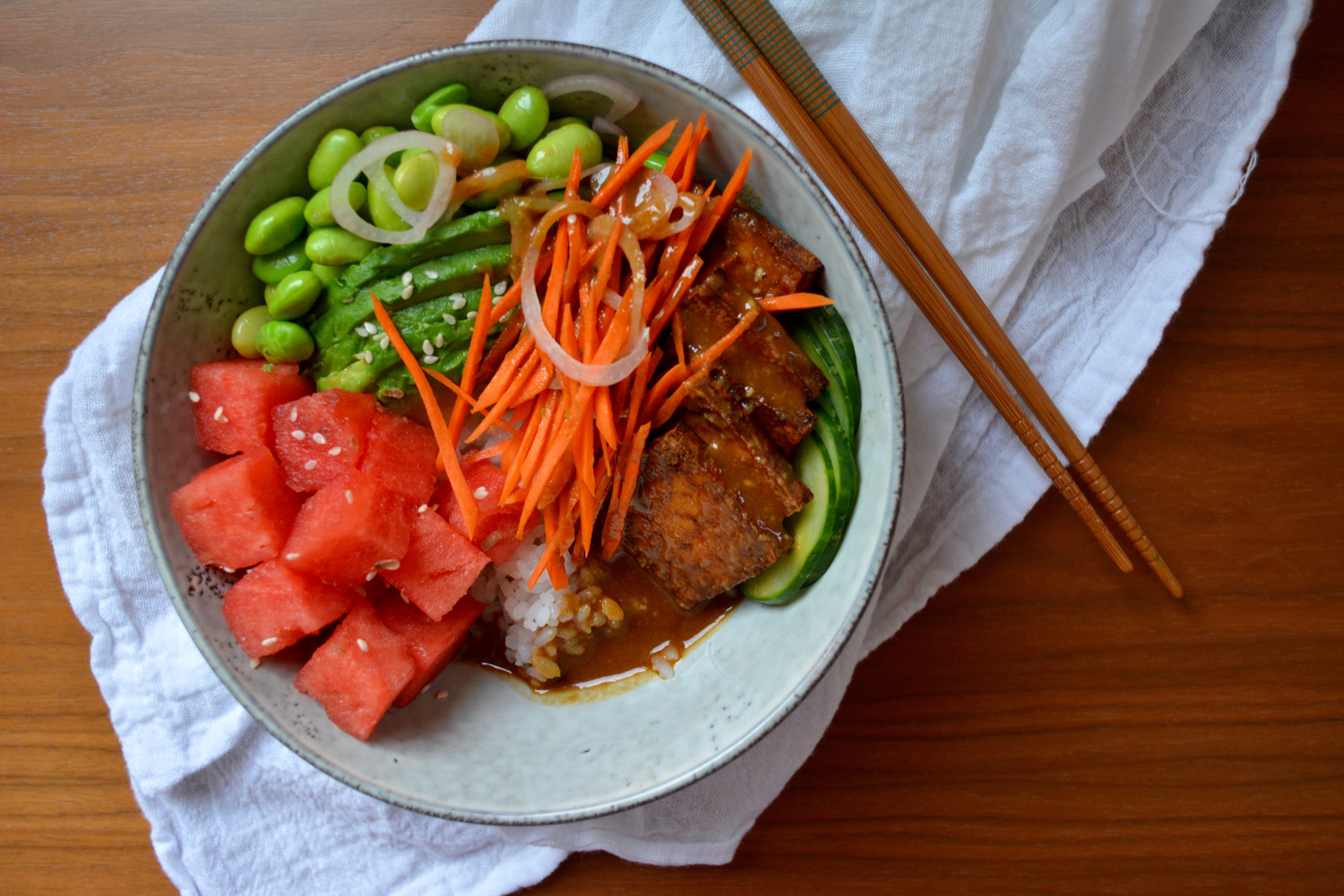 Vegan Poke Bowl
(Serves 2)
Ingredients:
1 cup of sushi rice (see notes)
2 cups of watermelon, medium dice
1 small carrot, cut into matchsticks
4 inches of English cucumber, sliced very thinly
½ cup of shelled edamame, cooked according to package
½ an avocado, sliced thinly
½ teaspoon of sesame seeds
Quick pickled shallots (see notes)
Baked tofu (see notes)
Sauce:
1 tablespoon of tamari or soy sauce
1 tablespoon of tahini or your preference of nut butter
2 teaspoons of toasted sesame oil
1-2 teaspoons of sriracha
Directions:
Prepare the tofu according to this recipe.
Make your sushi rice: Rinse the sushi in a mesh colander. Place in a small pot with 1 cup of water and cover with lid. Bring to a boil, then reduce the heat to a simmer for about 15 minutes. Turn off heat and let sit for 10 minutes.
Prepare all of your ingredients that you'd like to put in your poke bowl.
Make the sauce: In a small bowl or mug, combine all of the sauce ingredients and whisk with a fork.
Make the bowl: Split the rice between two bowls and top with your prepared toppings and sauce.
Question:
What are your comfort foods?