Lavender Margarita
(AKA Don't Test Marg Recipes at 2pm on a Wednesday)
A quick note: This is not a sponsored post, just some of my own thoughts and recommendations. Please drink responsibly 🙂
Whenever people visiting New York ask me for suggestions, I immediately recommend Baby Bo's. It's my favorite Mexican food in New York because it has something for everyone, fresh vegetables, and the best margaritas. They're not very sweet and they use good tequila.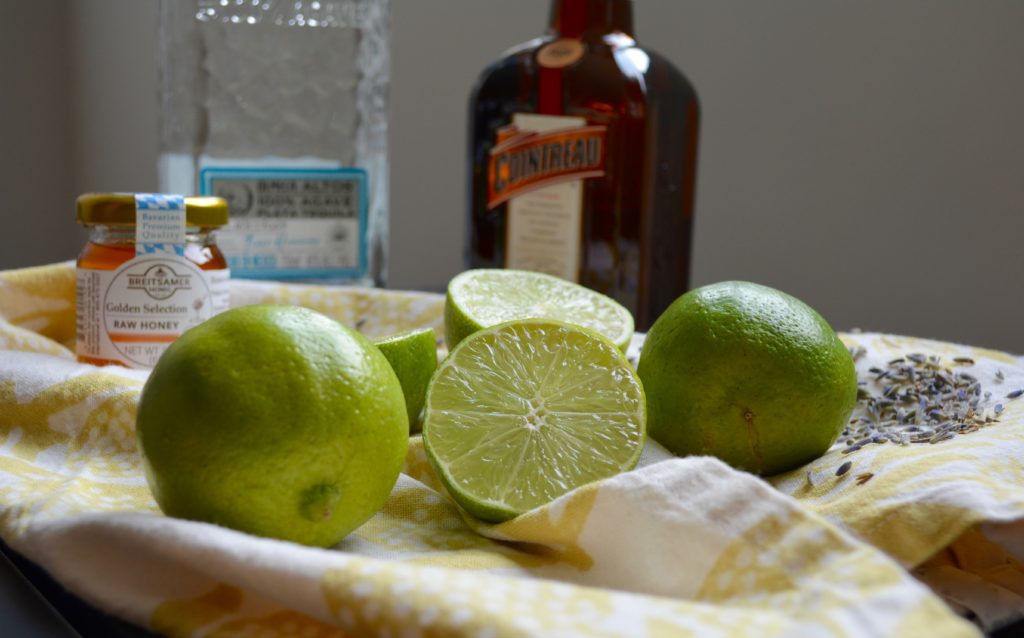 I have so many good memories at this restaurant. There were times my sister and I celebrated the end of semesters together, having too many of those margaritas with my aunt and cousin, and the time I told my now husband that I didn't want to be proposed to. The day before he was planning on asking me to marry him. True story. It's not that I didn't want to be married to him, I'm just not one for romance, and the thought of a proposal seemed overwhelming.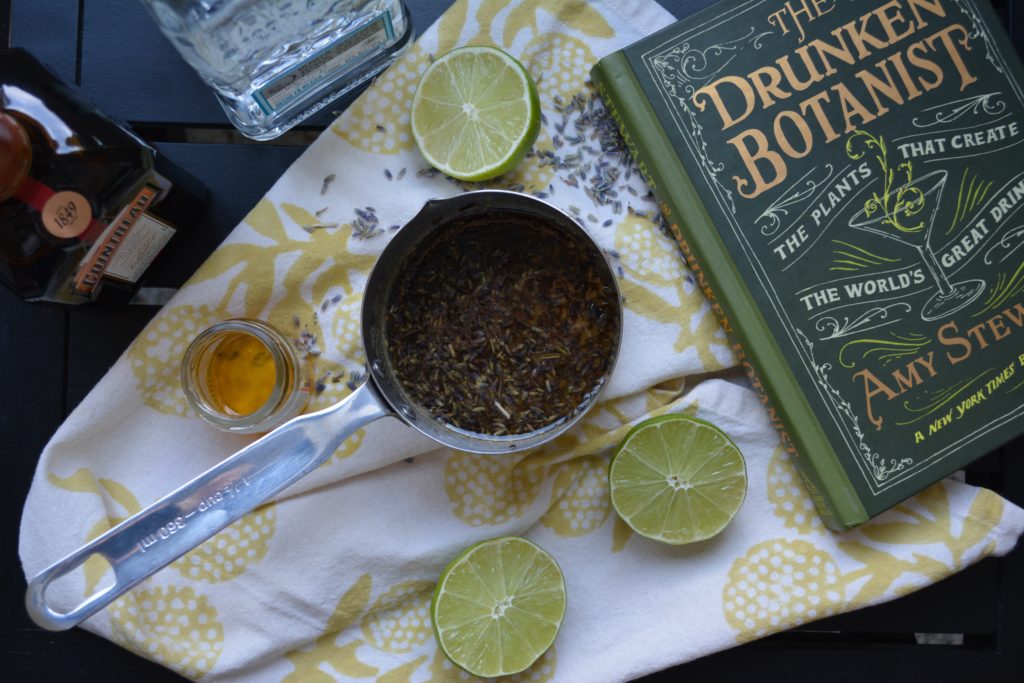 Since leaving New York, I've been on the hunt for the perfect margarita. I decided it was time to learn how to make my own. Turns out, good margaritas aren't very hard to make! I think the key is good tequila and low sugar. I'm typically a Patron snob, but I couldn't bring myself to pay $50 for a small bottle. I went with Olmeca Altos Tequila and really enjoyed it.
A friend of mine recently gave me the book The Drunken Botanist by Amy Stewart. It's filled with fun information and the history of how plants were used to make alcohol. We brought it to a new cocktail lounge in our area and referenced it several times to see exactly what we were drinking. From the back of the book:
"Sake began with a grain of rice. Scotch emerged from barley, tequila from agave, rum from sugarcane, bourbon from corn. Thirsty yet?  In The Drunken Botanist, Amy Stewart explores the dizzying array of herbs, flowers, trees, fruits, and fungi that humans have, through ingenuity, inspiration, and sheer desperation, contrived to transform into alcohol over the centuries."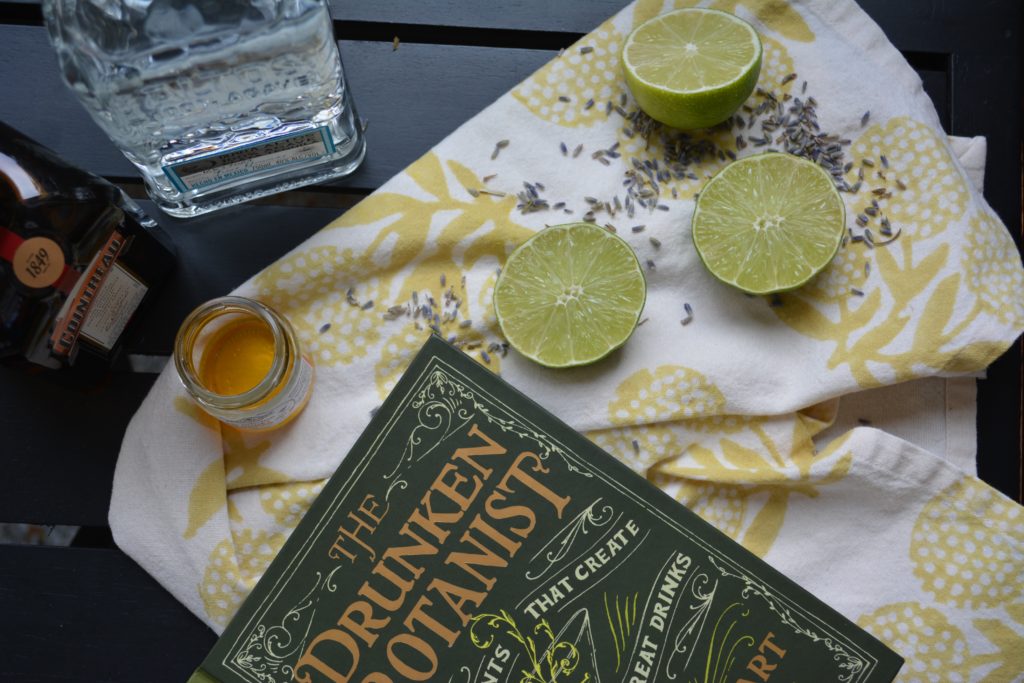 Some of my favorite fact from the book:
Agave is often compared to a cactus, but it's actually more closely related to asparagus or a hosta.
Beers that have a tradition of adding lime to the beer is a marketing ploy to disguise beer that has gone past its peak or skunky. Still, I love a Pacifico every now and then.
Cider has a low alcohol content because apples are low in sugar in comparison to grapes (yeast eat sugar and produce alcohol). Once the yeast has finished eating the sugar, they die off, resulting in a drink that only has a 4-6% alcohol content.
After reading this book I was inspired to make my own version of a margarita using botanicals. My recipe is quite simple and delicate, but it was refreshing and had a little twist on a classic.
Giveaway
The Drunken Botanist is a beautiful reference book with so many great cocktail ideas and I'd like to pass it along. I'll pick a random commenter from this post and send a copy of the book to the winner. Simply answer one of the questions below in the comment section by May 3rd.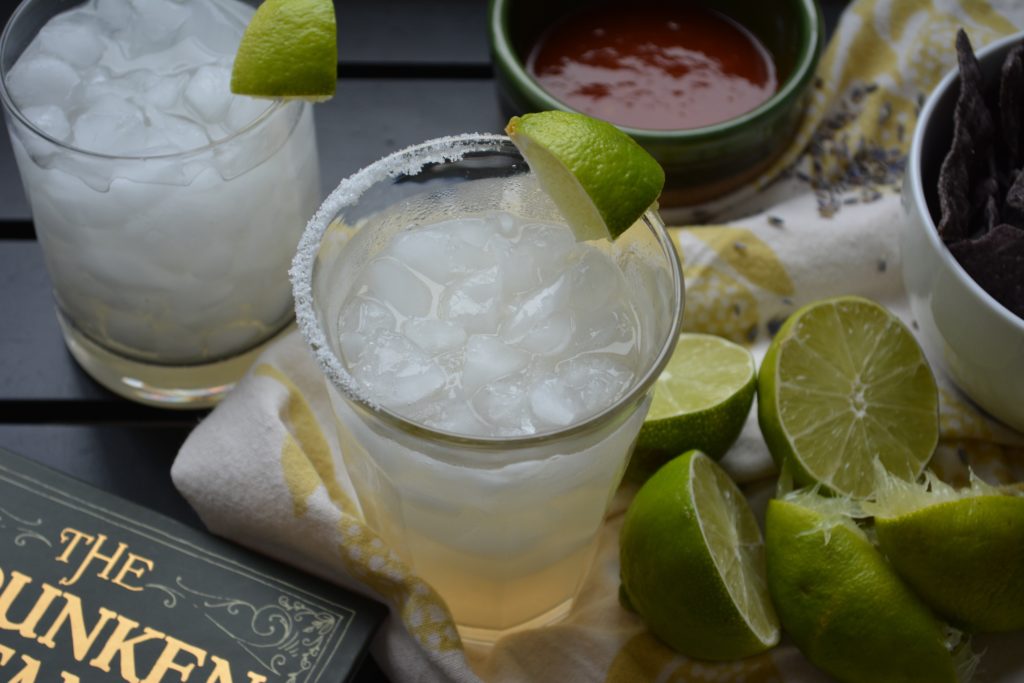 Lavender Margarita
Serves: 4 drinks
Ingredients:
1/3 cup of honey or agave
1/3 cup of water
1 tablespoon of culinary grade lavender
6 ounces of blanco tequila
4 ounces of Cointreau
4 ounces of fresh lime juice
Limes for garnishing
Salt for garnishing
Directions:
Make the simple syrup – combine the honey/agave, water, and lavender in a small pan. Bring it to a boil and reduce to a simmer for 5 minutes. Allow to cool and strain out the lavender.
In a cocktail shaker or measuring cup, combine the prepared simple syrup, tequila, Cointreau, and lime juice. Stir.
Cut a lime wedge and run it around the rim of a glass, dip the top of the glass in salt if desired.
Fill the glasses with crushed ice and pour the margarita mix. Garnish with a lime wedge.
Question:
What's your favorite cocktail or non-alcoholic beverage and how do you make it/who makes the best version? Salt or no salt on your marg? Salt all the way!!!